Lean Six Sigma
The Lean Six Sigma philosophy focuses on improving efficiency and reducing variability across different business processes, thus maximizing organizational resources and creating value. Mercer University offers Lean Six Sigma Yellow Belt and Green Belt Certificate programs designed to help organizations identify problems and streamline processes.
Instructors
Dr. Myriam
Quispe-Agnoli, Associate Professor of Economics, Stetson-Hatcher School of Business
Dr. Quispe-Agnoli's research fields are international economics, open macroeconomics, and economic development. Her current research interests include economic impact of immigration, small business financing, unemployment and underemployment, and the impact of financial architecture on community and economic development.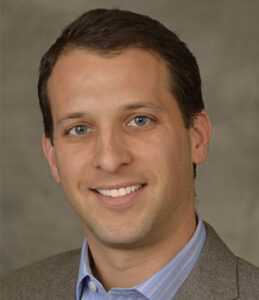 Dr. Eric Kushins, Assistant Professor of Management at Berry College
Dr. Kushins is an Assistant Professor of Management at the Campbell School of Business at Berry College. Previously, he was an Assistant Professor of Entrepreneurship in Mercer's School of Business from 2015-2018. In addition to teaching undergraduate and MBA courses in Human Resource Management, Team Dynamics, Operations Management and Social Entrepreneurship, he has trained hundreds of individuals in Lean Six Sigma (LSS) over the past five years. He has served as a Green and Black Belt instructor for organizations in a variety of sectors, including health care, energy, IT, retail, and higher education. The Lean Six Sigma programs he has helped develop and deliver have provided teams and organizations with immediate performance improvement and greater employee engagement.